Dad's Eggplant Balls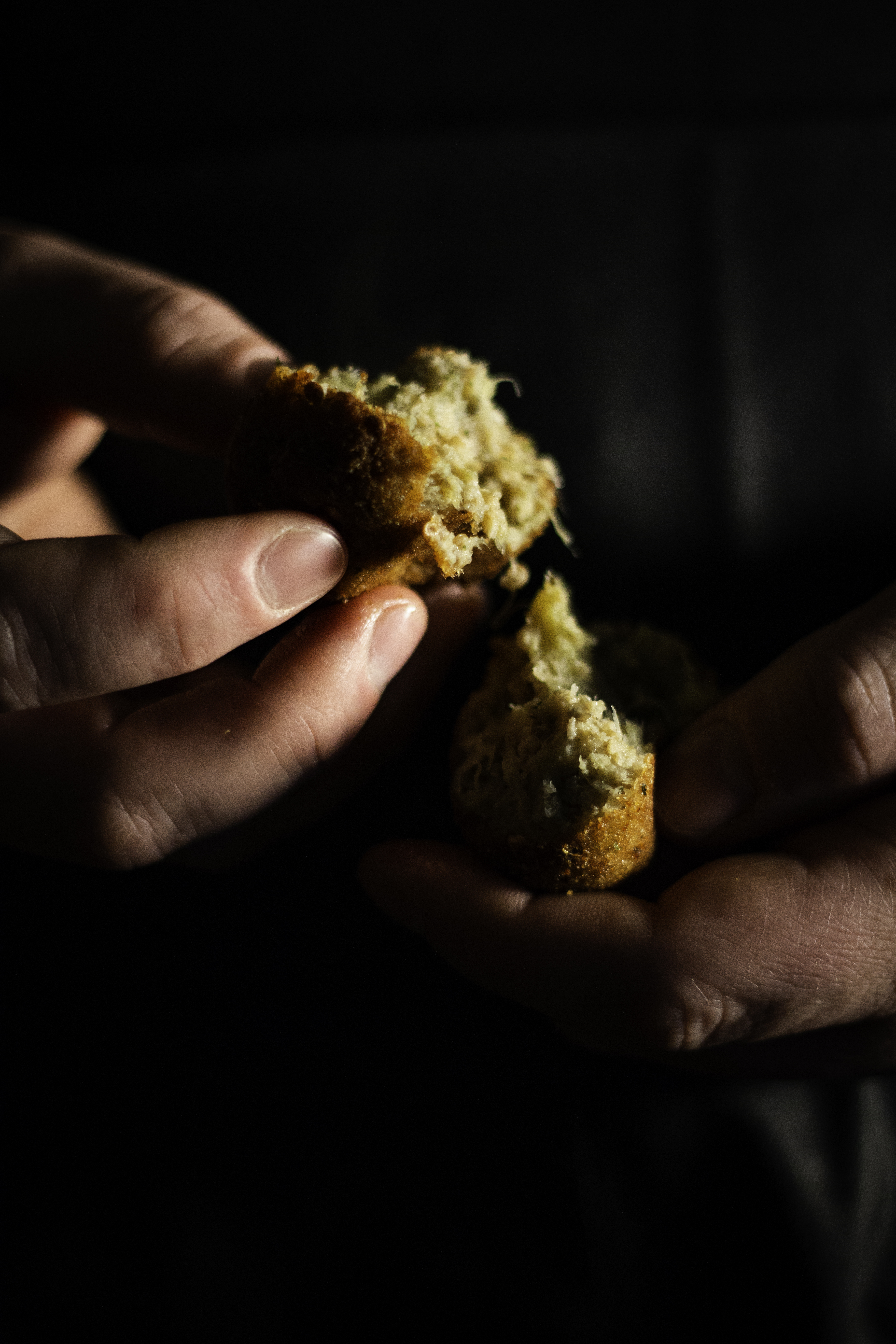 My dad has been making Eggplant Balls for as long as I can remember. They are a cross between a meatball and a croquette, but we just call them balls. The outside is super crunchy, while the inside is ridiculously creamy. I think they're best right after frying, but they're still tasty at room temperature, and even good cold, although the texture will be different.
I often make a double batch, mixing everything to the point of frying, then divide the mixture into 2 so I can freeze some for a later time. Just defrost the mixture and pick up where you left off.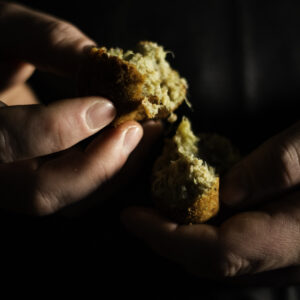 Dad's Eggplant Balls
Ingredients
2 pounds purple eggplant, about 2 medium
1 large egg, lightly beaten
½ cup finely grated pecorino
1 ¼ cup seasoned Italian breadcrumbs, divided
½ teaspoon granulated garlic powder
Pinch freshly ground black pepper
Pinch crushed red pepper flakes, optional
Vegetable oil, for frying
Instructions
In a large stockpot, bring 6 quarts of water to a rolling boil.

Meanwhile, trim the tops and bottoms from the eggplant and peel. Cut the eggplant into quarters, lengthwise. Cut each quarter into 5 chunks.

Carefully add the eggplant to the boiling water.

Boil for 12-15 minutes, until the eggplant has softened, using a spider to stir and submerge the chunks every so often; the eggplant should be very soft and mushy, but still hold its shape.

Strain the eggplant in a colander.

Place the colander into a bowl, leaving at least 2 inches of space between the colander and the bowl.

Place a weight over the eggplant and refrigerate for at least 2 hours, preferably overnight, to remove as much liquid as possible; discard the extracted liquid.

In a large high-sided skillet, heat ½" of canola oil, over medium-high heat, to 350 degrees.

Meanwhile, transfer the eggplant to a large bowl.

Using your hands, break the eggplant into smallish chunks.

Add the egg, pecorino, ¾ cup breadcrumbs, garlic powder, pepper and red pepper flakes.

Using your hands, mush all the ingredients together, to combine; it's okay if there are some larger chunks of eggplant left.

Portion the eggplant mixture into 2 ounce balls, a little larger than a golf ball.

Roll the balls in the remaining breadcrumbs and gently flatten the balls.

Fry the eggplant balls on both sides until deep golden brown.

Drain on a paper towel-lined plate and serve immediately.
Notes
If using cast iron to press the eggplant, wrap it well in plastic wrap, otherwise it will discolor and ruin the eggplant.