Easy Banana Bread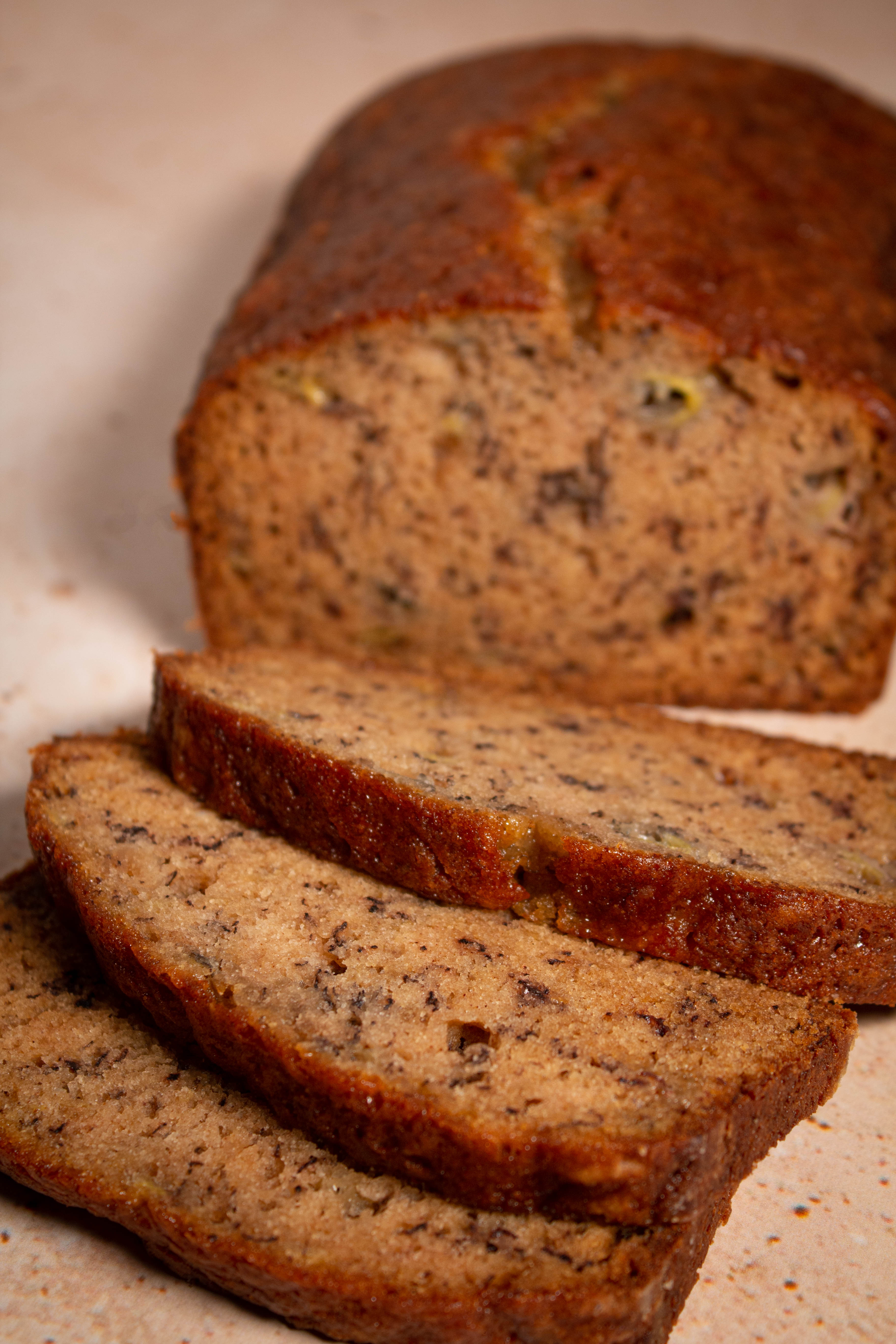 A banana bread recipe is a good one to have in your repertoire – it's perfect for breakfast, toasted with butter, for a midday snack or even for dessert.  This version is nut-free, but feel free to toss in a ½ cup of coarsely chopped toasted walnuts or pecans (add with the dry ingredients) if that tickles your fancy.  Be sure to use very ripe bananas for a flavorful loaf.  Since I live alone, I freeze any bananas that begin to turn so that I can make this recipe whenever the mood strikes.
Easy Banana Bread
Ingredients
Unsalted butter, for greasing
1 ¾ cups all-purpose flour, plus more for greasing
1 teaspoons salt
1 teaspoon ground cinnamon
1 teaspoons baking soda
1 ¼ cups sugar
2 large eggs, room temperature
½ cup vegetable oil
⅓ cup water
1 teaspoon vanilla extract
9 ounces mashed banana, about 3 medium sized bananas
Instructions
Preheat the oven to 350-degrees and grease a 9"x5" loaf pan with butter and flour.

In a medium-sized bowl, whisk the flour, salt, cinnamon and baking soda until well combined.

In a large bowl, whisk the eggs, oil, water and vanilla until all ingredients are emulsified and well combined.

Add the sugar, banana and whisk to combine.

Dump the dry ingredients into the wet ingredients and mix, until just combined.

Pour the batter into the prepared loaf pan and bake until a toothpick comes out clean when inserted in the center, for 55-65 minutes.

Let cool on a rack for 20 minutes before carefully removing the loaf from the pan; cool completely.

Wrap well in aluminum foil and store, at room temperature, for up to 5 days.