Cold Brew Mudslide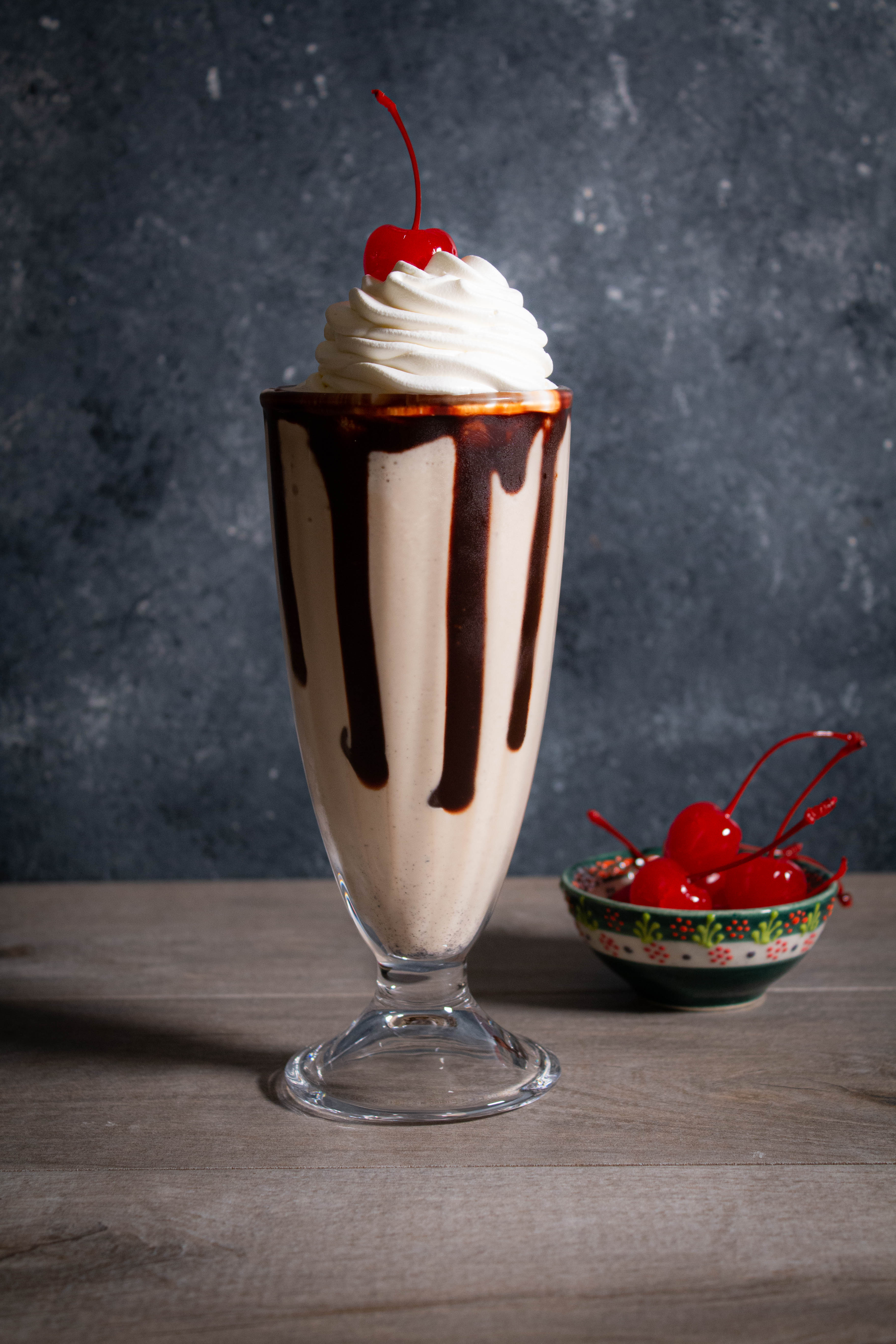 During my cold brew making phase, I had so much of the stuff that I often found myself experimenting with it.  This cocktail is the result.  This delicious beverage goes down (almost too) easy, and will make you feel like you're on vacation.  To make sure the drink lives up to its name, be sure to let the chocolate syrup really drip (or slide!) down the sides of the glass!
Grab my recipe for cold brew HERE!
Cold Brew Mudslide
Ingredients
¼ cup cold brew concentrate
1 ounce Irish cream
1 ounce Kahlúa
½ teaspoon vanilla extract
1 14-ounce container high-quality vanilla bean ice cream
Chocolate syrup, for serving
Whipped cream, for serving
Chocolate curls, for garnish, optional
Maraschino cherries, for garnish, optional
Instructions
In a blender, blend the cold brew, Irish cream, Kahlúa, vanilla extract and vanilla ice cream until smooth.

Drizzle the chocolate syrup along the sides of two rocks glasses.

Divide the beverage into the prepared glasses.

Top with whipped cream and garnish with chocolate curls and a maraschino cherry; serve immediately.