Limoncello Soda
You probably know this about me by now, but I'm not much of a drinker.  If it's too boozy, I just can't do it, so I'm often creating drinks that include alcohol but won't knock you off your chair.  This cocktail does just that.  It takes the edge off the limoncello without sacrificing the flavor. 
Grab my limoncello recipe HERE!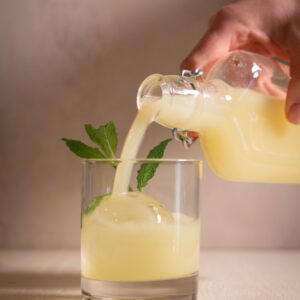 Limoncello Soda
Ingredients
1- ounce limoncello
3 mint leaves, plus more for garnish
4 ounces sparkling water
Instructions
Add the limoncello and mint to a rocks glass.

Use a muddler to release the natural oils from the mint.

Add ice and top with the sparkling water.

Garnish with a bunch of mint and serve immediately.