Thai Iced Tea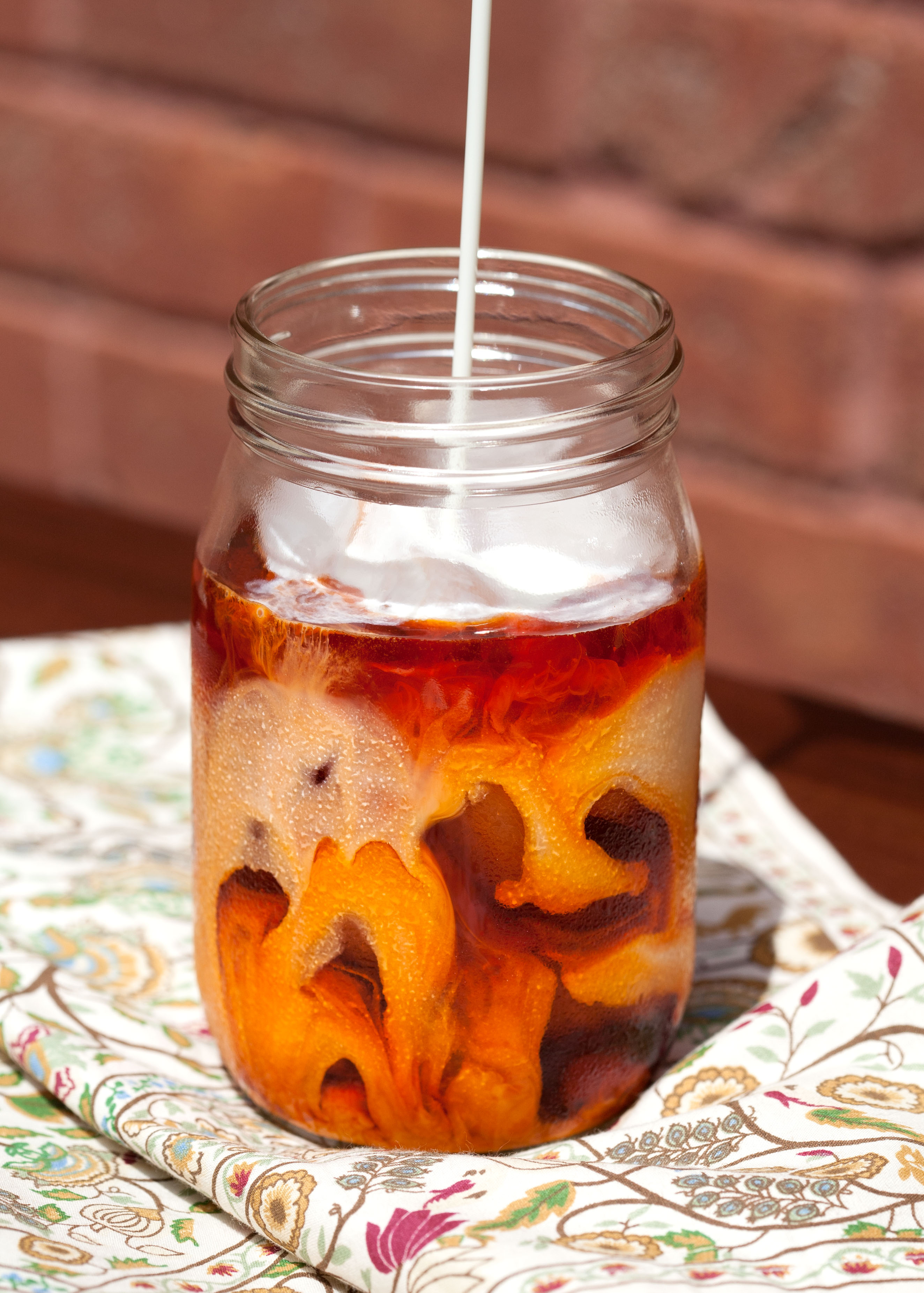 The first time I went for Thai, my friend, knowing I like sweet beverages, pretty much demanded that I try a Thai iced tea. I've been hooked ever since. I make a batch early in the week and then drink it all week long, keeping the tea mixture and the cream mixture separate in the fridge. You can easily find the tea mix online.
Thai Iced Tea
Ingredients
1 cup Thai tea mix
½ cup sugar
1 cup half-and-half
½ cup condensed milk
Instructions
In a medium-sized saucepan, bring 4 cups of water to a boil.

Remove from the heat; add the tea mix and sugar and whisk to combine; steep for 4 minutes.

Strain using a fine mesh strainer; refrigerate until cold.

Meanwhile, stir the half-and-half and condensed milk to combine; refrigerate until cold.

To serve, fill a cup with ice.

Pour the iced tea about three-quarters of the way up and top with sweetened cream; serve immediately.